The Ultimate Superfood Shake for Breastfeeding
Lose Weight + Boost Milk Supply
When you're Breastfeeding your nutritional needs increase, since your baby is depending on you to provide 100% of their nutrition.
The In Shape Mommy Health Shake can help you meet your increased nutritional needs when breastfeeding for the healthy development of your baby.
Our delicious shake contains organic vegan protein, 25 vitamins & minerals, probiotics, digestive enzymes and dietary fibre. These nutrients are important for health and well-being while breastfeeding.
Enhanced with Natural Lactation Aids to Support Your Milk Supply.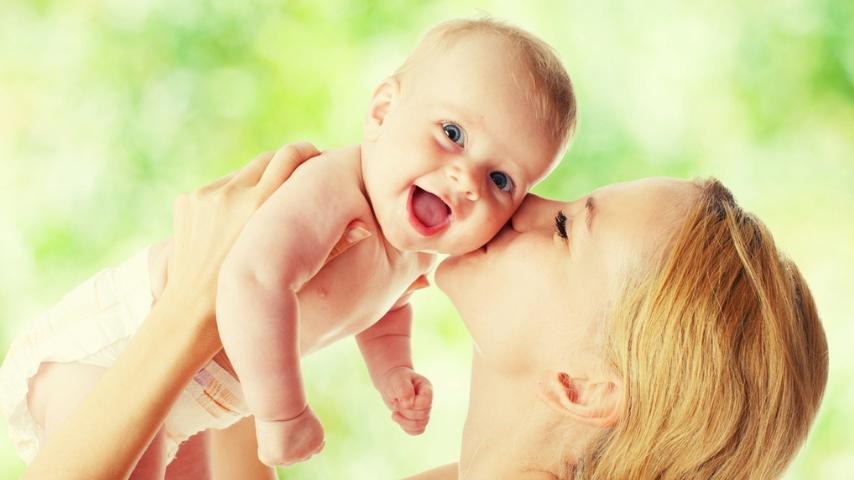 The In Shape Mommy Health Shake is scientifically formulated to help Breastfeeding Moms get the vitamins, minerals, dietary fibre and easy to digest protein they need, along side a balanced diet.
Julie Masci, Dietitian HBlthSc, APD, AN - In Shape Mommy Scientific Advisory Panel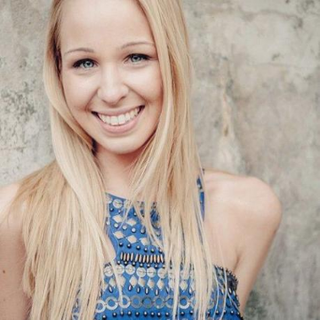 Thousands of Moms are raving about our Breastfeeding Shakes!
See what all the fuss is about...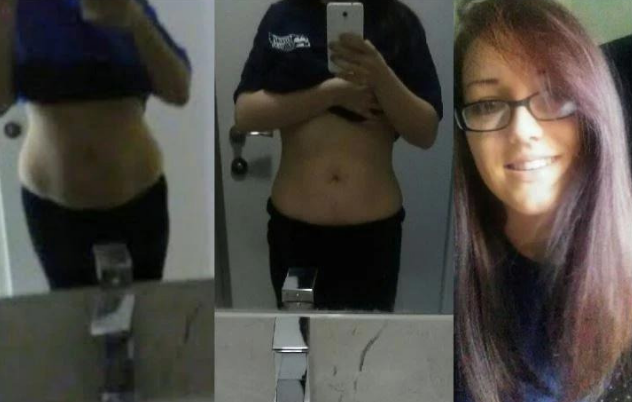 ⭐⭐⭐⭐⭐"Not exaggerating when I say this is the best purchase I have ever made. I'm already down in weight and it has literally boosted my milk supply. I used to pump 5.4 oz and now I average 8.2 oz. So far it's been life changing, thank you so much!!" - Tania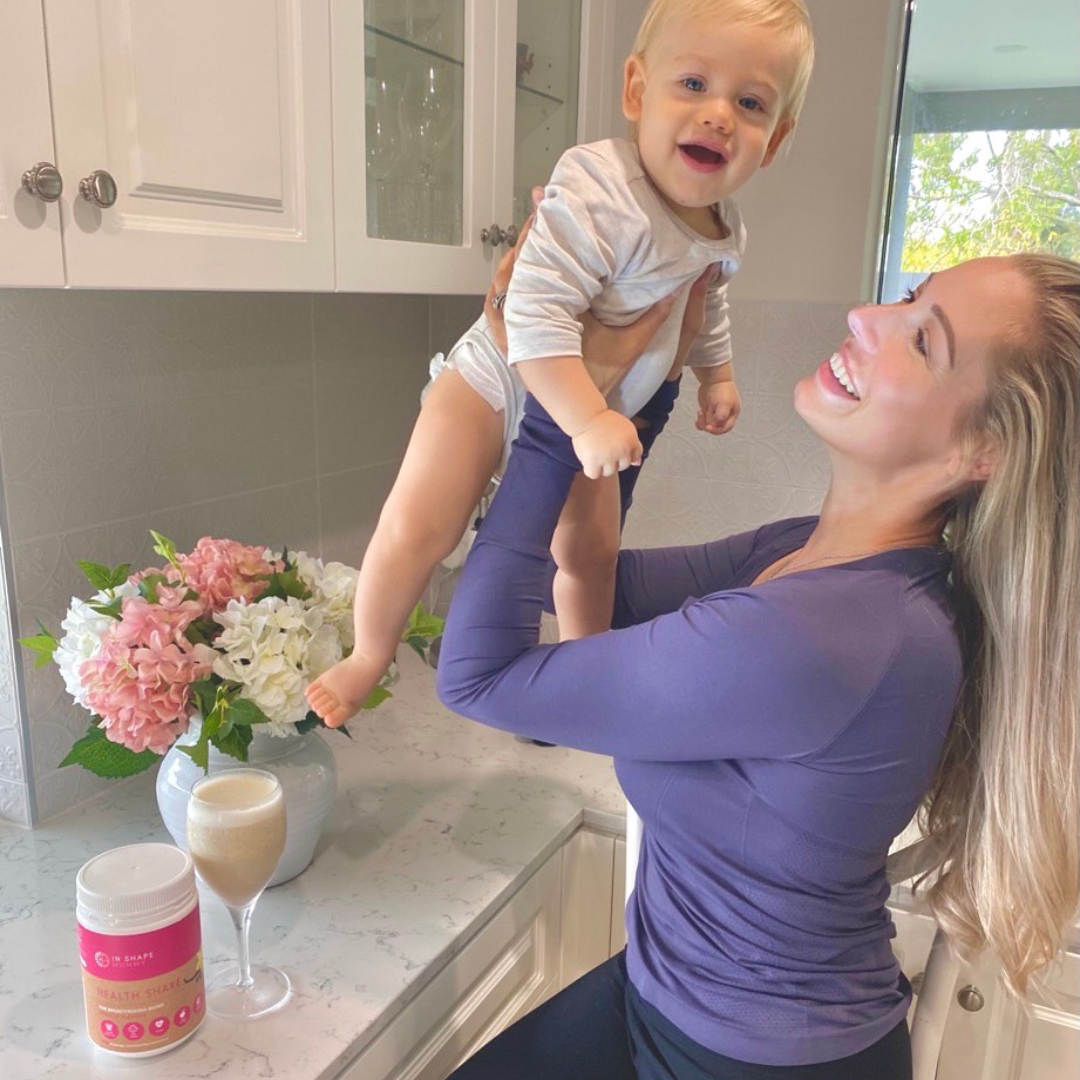 ⭐⭐⭐⭐⭐ "In Shape Mommy has not only helped me lose 57 lbs, but it's helped me nourish my body when I've been time poor and sleep deprived. It's the only shake that I actually enjoy the taste of! At 11 months postpartum I feel great! And my breastfeeding journey is going strong - my milk is in perfect supply for what bub needs. I highly recommend In Shape Mommy for anyone who is looking for a delicious, convenient, breastfeeding shake." - Melanie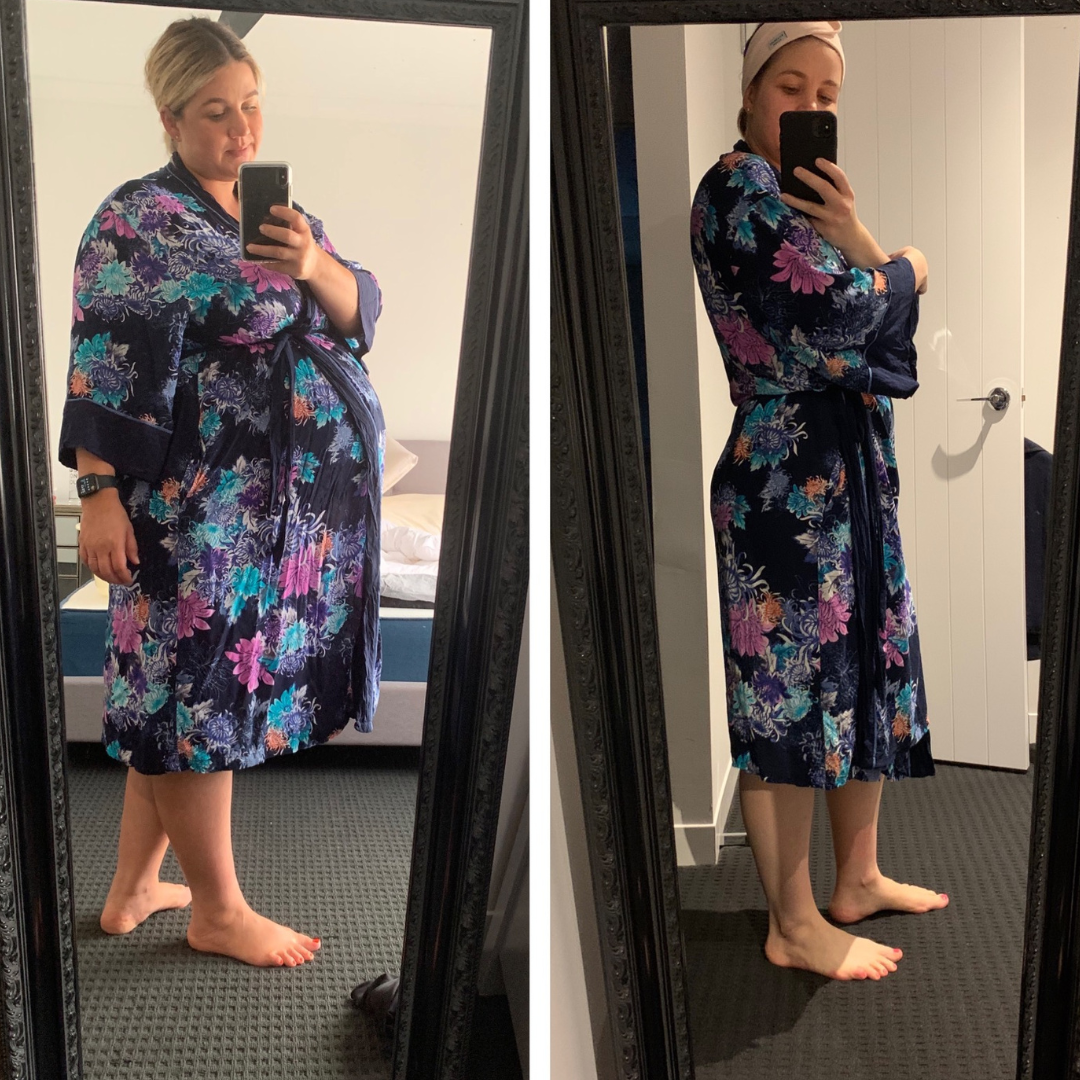 ⭐⭐⭐⭐⭐ "In Shape Mommy Health Shakes helped me lose 78 lbs. 243 lbs to165 lbs! Juggling two little boys under 2 years old doesn't leave much time for healthy choices for me and the In Shape Mommy Health Shake is such an easy solution to get all the goodness I need to keep going and breastfeed too!  I no longer crave sugary foods as the shake sets me up for the day with its magical satisfying ingredients! I tell all my friends about In Shape Mommy because easy weight loss doesn't need to be a secret! Xx " - Carly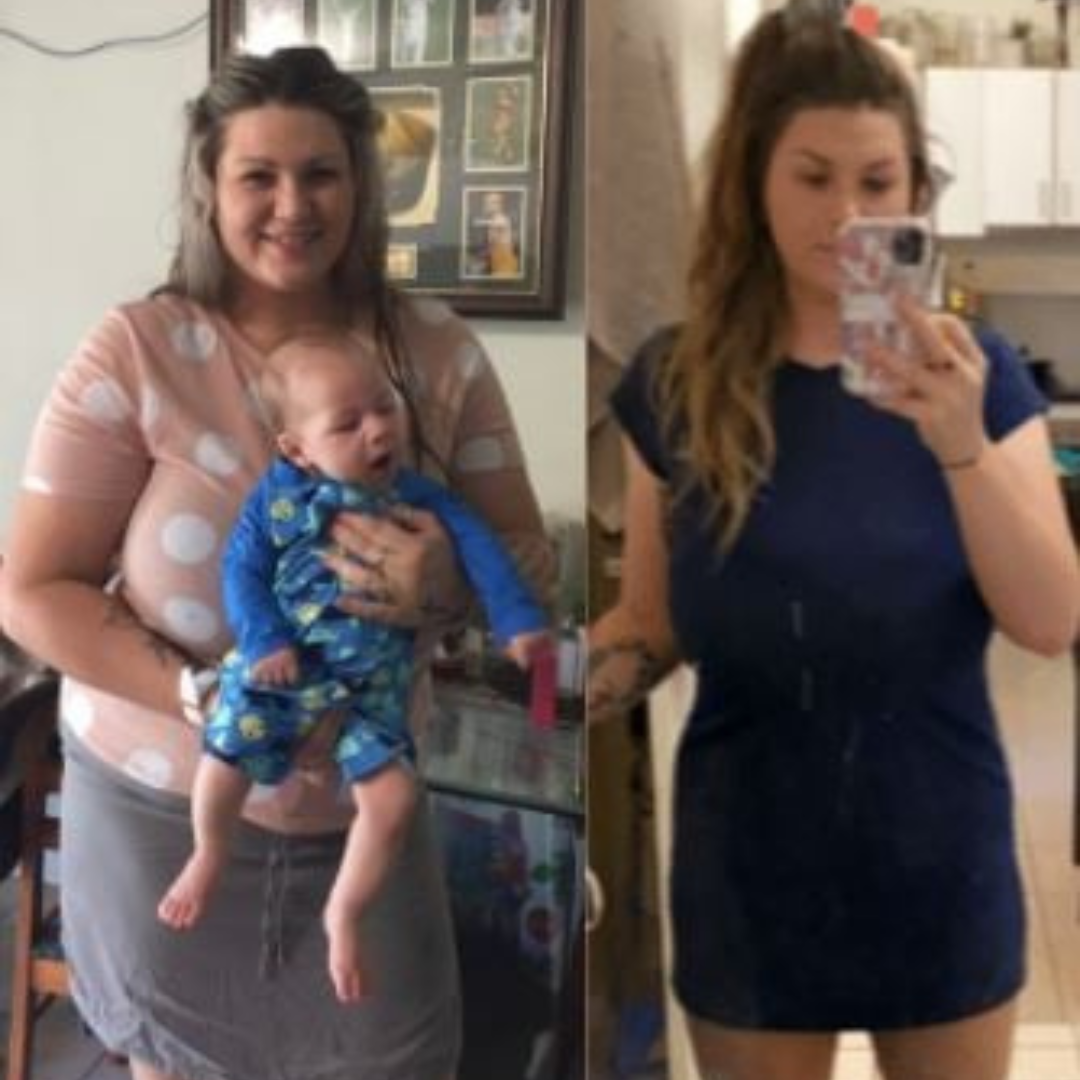 ⭐⭐⭐⭐⭐" I've lost 66 lbs. ⁠I feel so much better! With my injuries in my spine, pelvis and knee my weight loss has been the best thing for my pain. ⁠In Shape Mommy Health Shakes are the best thing for moms on the go and while breastfeeding as well. Words can not express how grateful I am with my weight loss. My life is forever changed." - Jess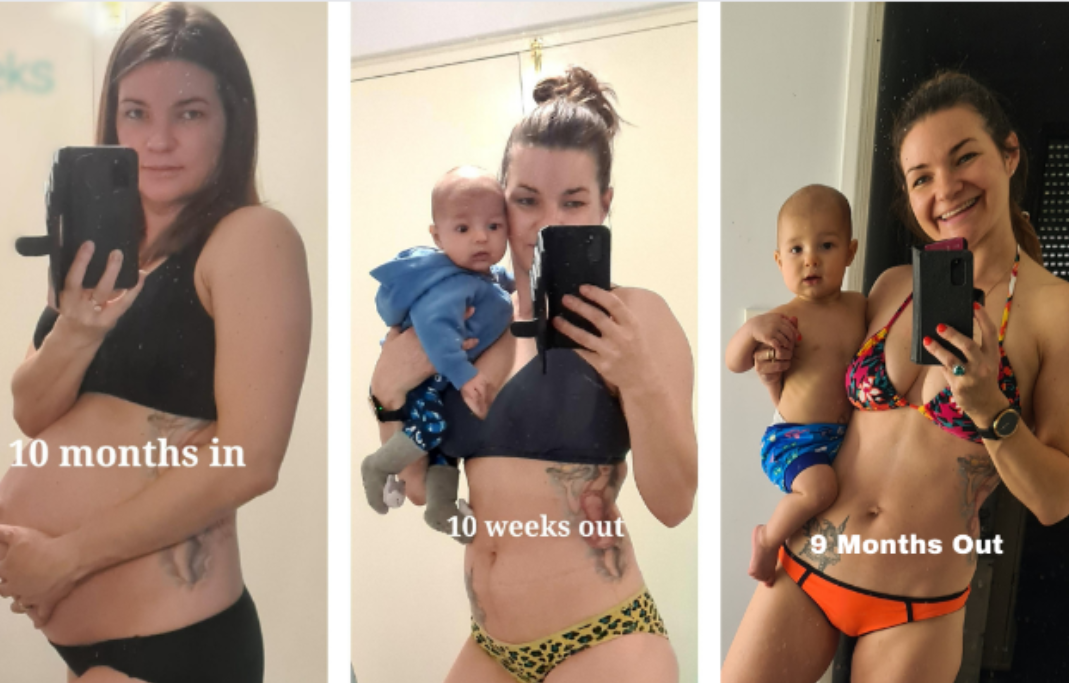 ⭐⭐⭐⭐⭐ "I found it too hard to make my own food after having my son, on top of everything else and the In Shape Mommy Health Shake is delicious. I've been able to lose 22 lbs while breastfeeding which has been amazing!! I had RPOC diagnosed about 12 weeks post birth and I lost my milk supply after surgery to remove it. I am convinced that these shakes helped me boost my milk supply back up and we're 10 months now and still breastfeeding." - Laura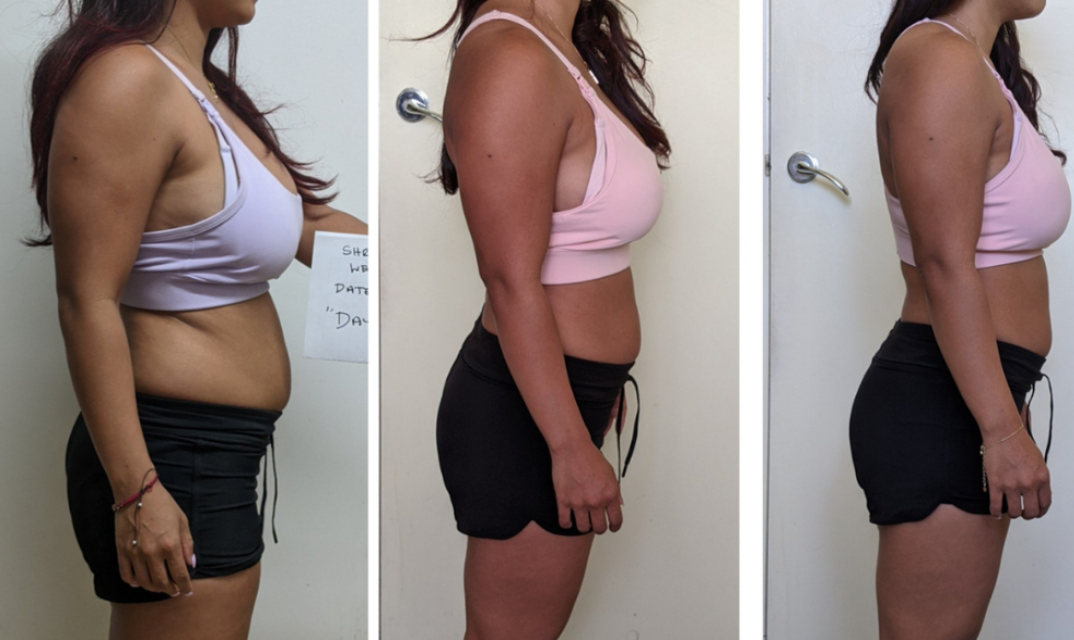 ⭐⭐⭐⭐⭐"I love having my In Shape Mommy Health Shake once or twice a day! It's an easy 'blend and go' for me when I want to go somewhere as bubs has usually kept me busy so I don't get to eat myself. This shake, has really improved the way I felt and looked! I felt frumpy at times but seeing these photos just put a smile on my face. Set yourself a goal gorgeous mommas and you will get to where you want to be!" - Theany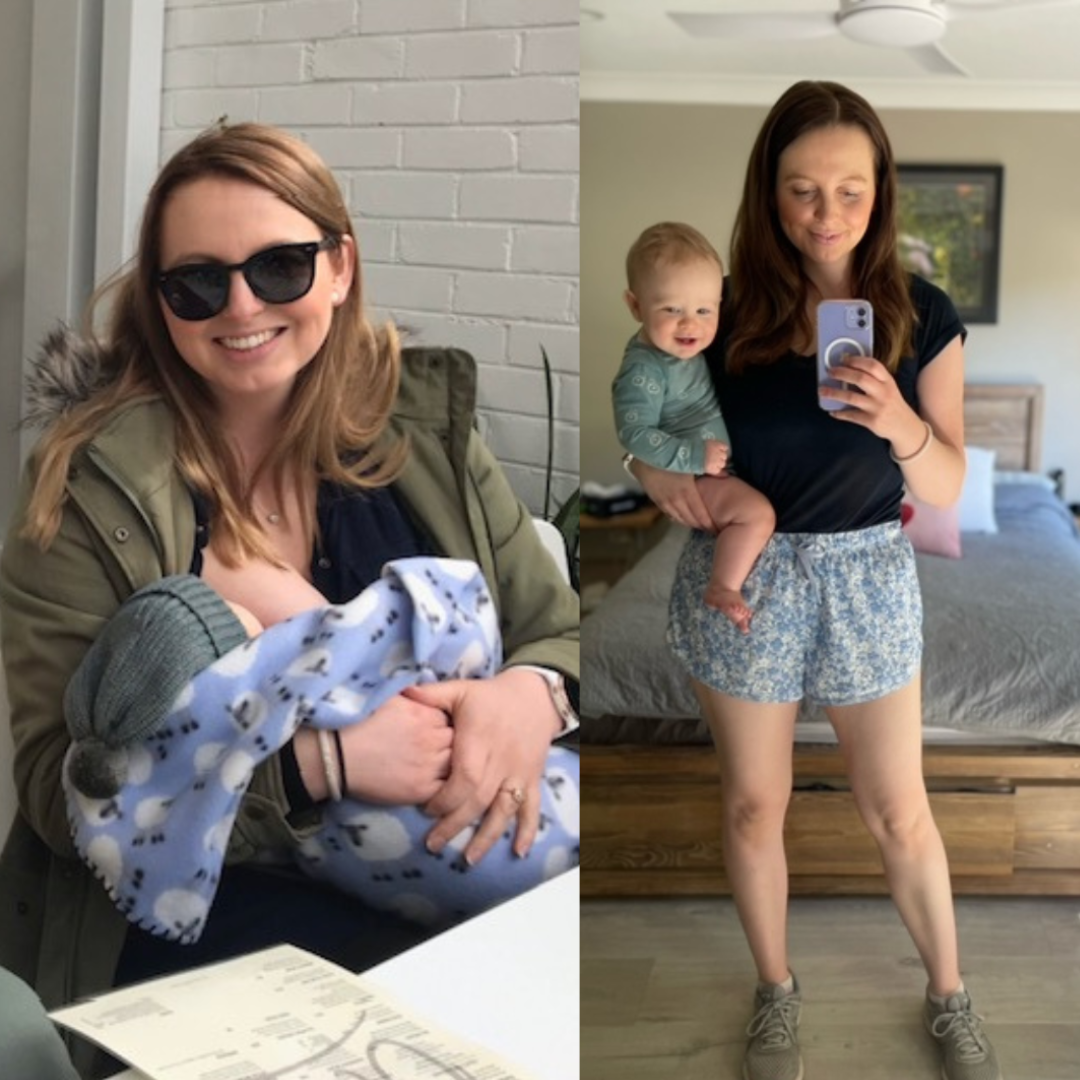 ⭐⭐⭐⭐⭐"Since using In Shape Mommy Shakes I have lost 27 lbs. I find the shake very tasty and look forward to having it as my breakfast each day. I love that it has all the vitamins and minerals I need, as well as ingredients to support my milk supply. I especially appreciate it being dairy and soy free as my baby has cows milk protein intolerance." - Rowena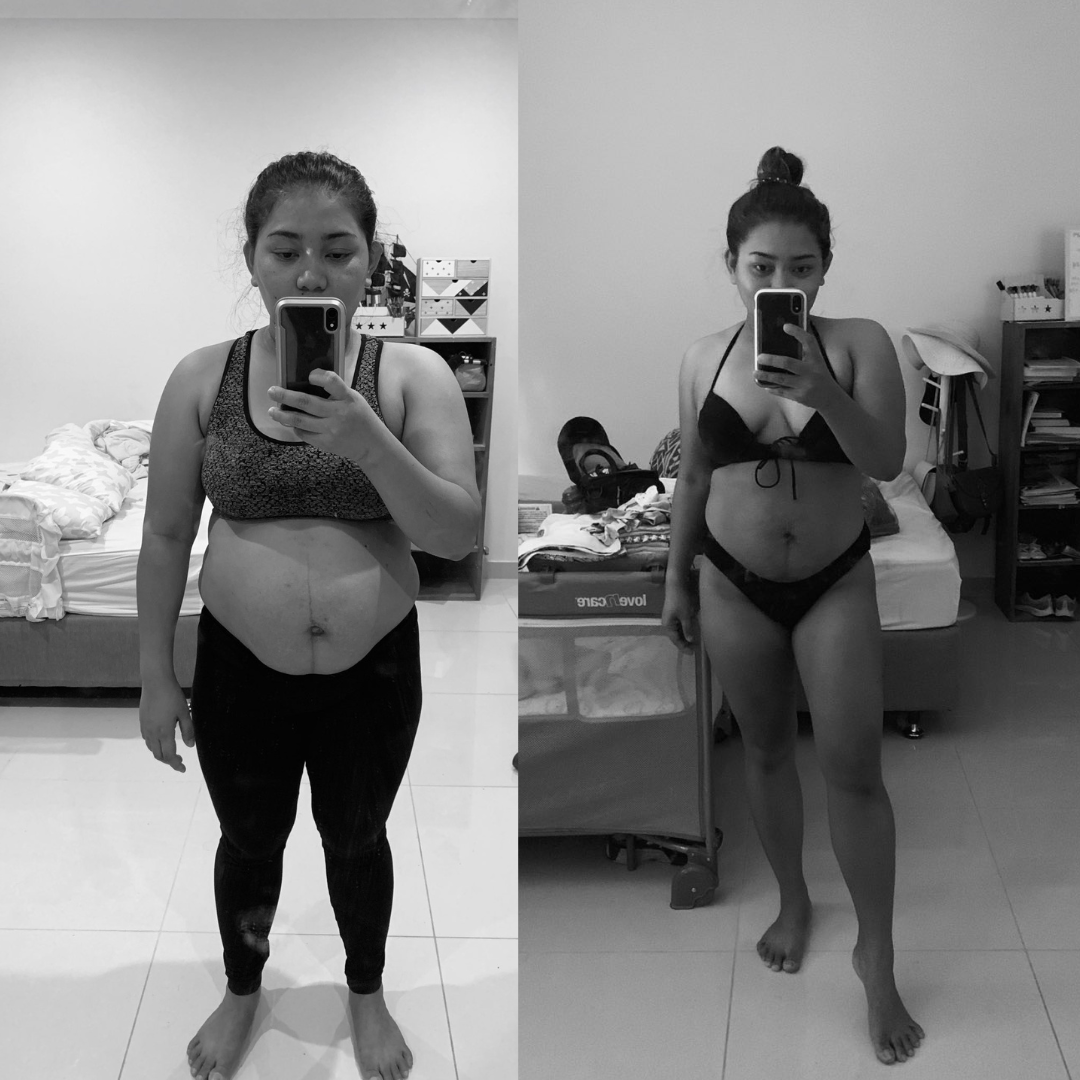 ⭐⭐⭐⭐⭐"The In Shape Mommy Health Shake helped me lose my post-pregnancy weight of 33 lbs in a healthy way and was been very helpful during days where I had to wake up early for school drop offs and going to work. I've regained my energy to play with my 2 kids. Even better how the nutrients in this healthy shake are good for my little one while I'm breastfeeding." - Maureen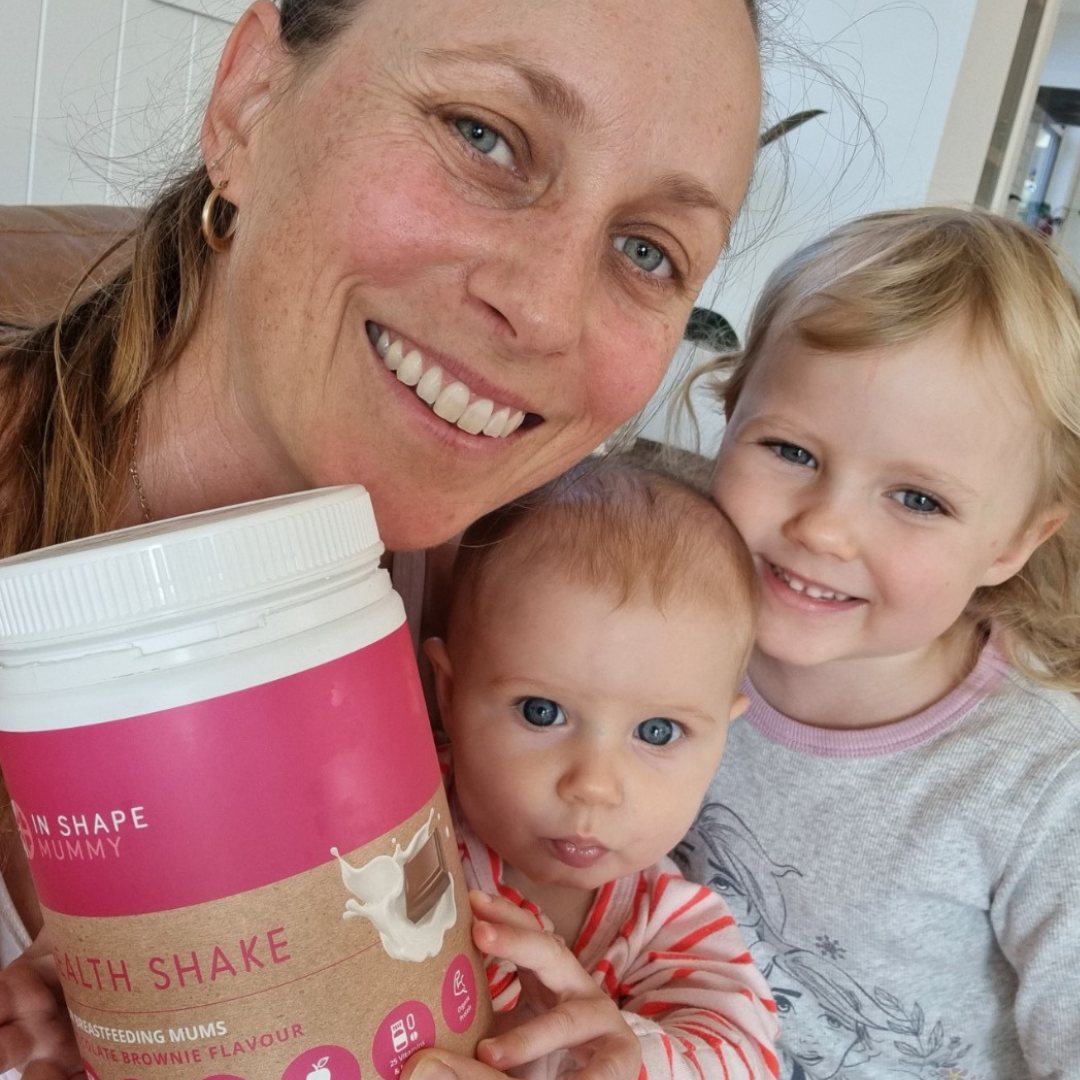 ⭐⭐⭐⭐⭐ Life saver! I've been loving these health shakes. I have one for lunch everyday which has been a massive convenient nutritional lifesaver. I have a Velcro baby and a 4-year-old daughter, which makes it very hard to get adequate nutrition. So having this shake is perfect! I'm very fussy with what I put in my body, but the In Shape Mommy Health Shake ticks all the right boxes! I wish I'd known about it after I had my first daughter (and I'll be buying a tub for any newly post-partum mom friends)! I highly recommend these shakes for convenience, taste and quality ingredients! Yum!" Nina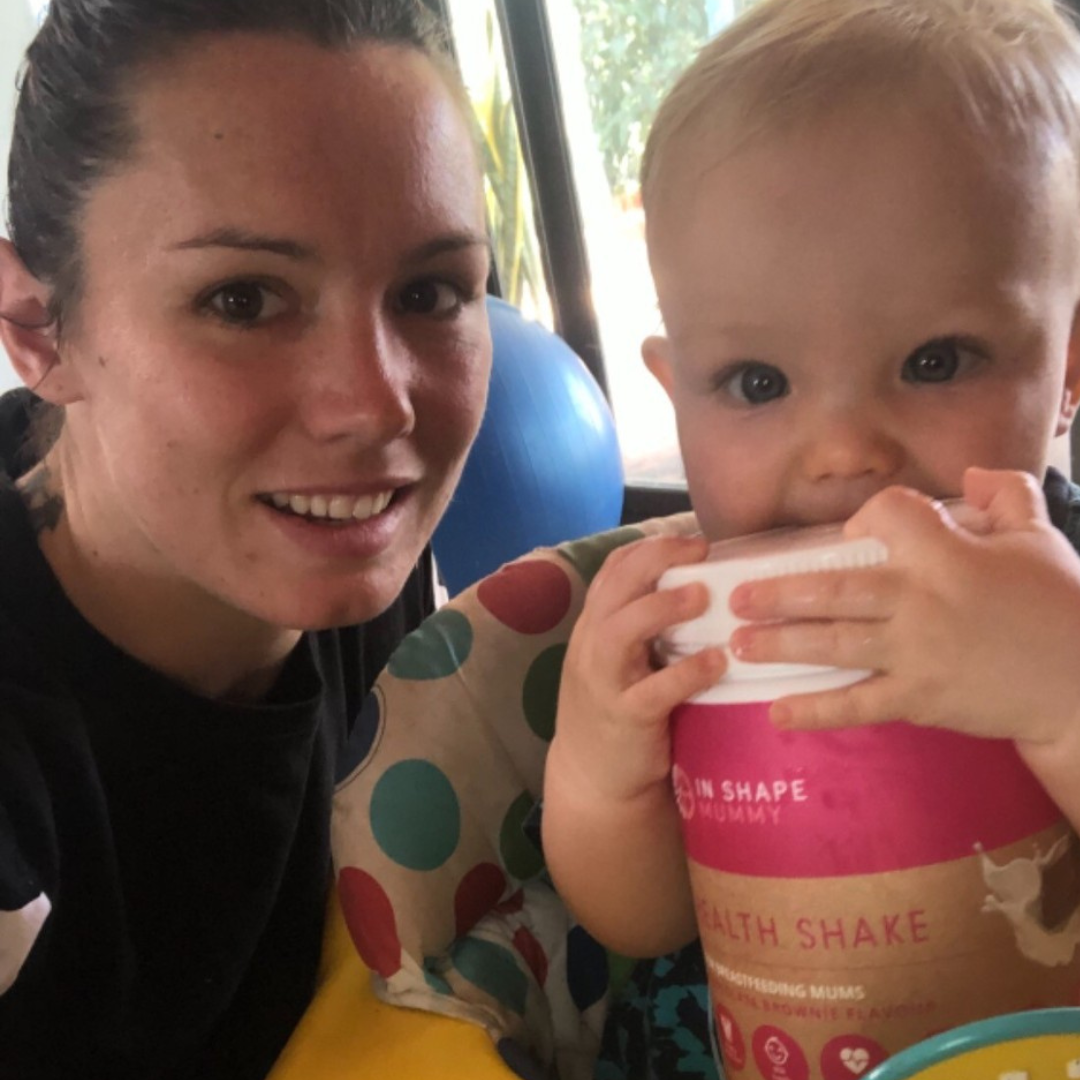 ⭐⭐⭐⭐⭐"Best shake ever! I wish I'd know known about In Shape Mommy with my first two kids! I've been using it ever since my third boy was born. It's not only delicious but also has been great for those early mornings when I've breastfed all night and am starving in the morning. The shake makes me feel refreshed and ready to tackle motherhood. And it's really helped with my sweet tooth cravings, which has made it easier for me to lose the baby weight. I can't recommend In Shape Mommy enough!" - Isabella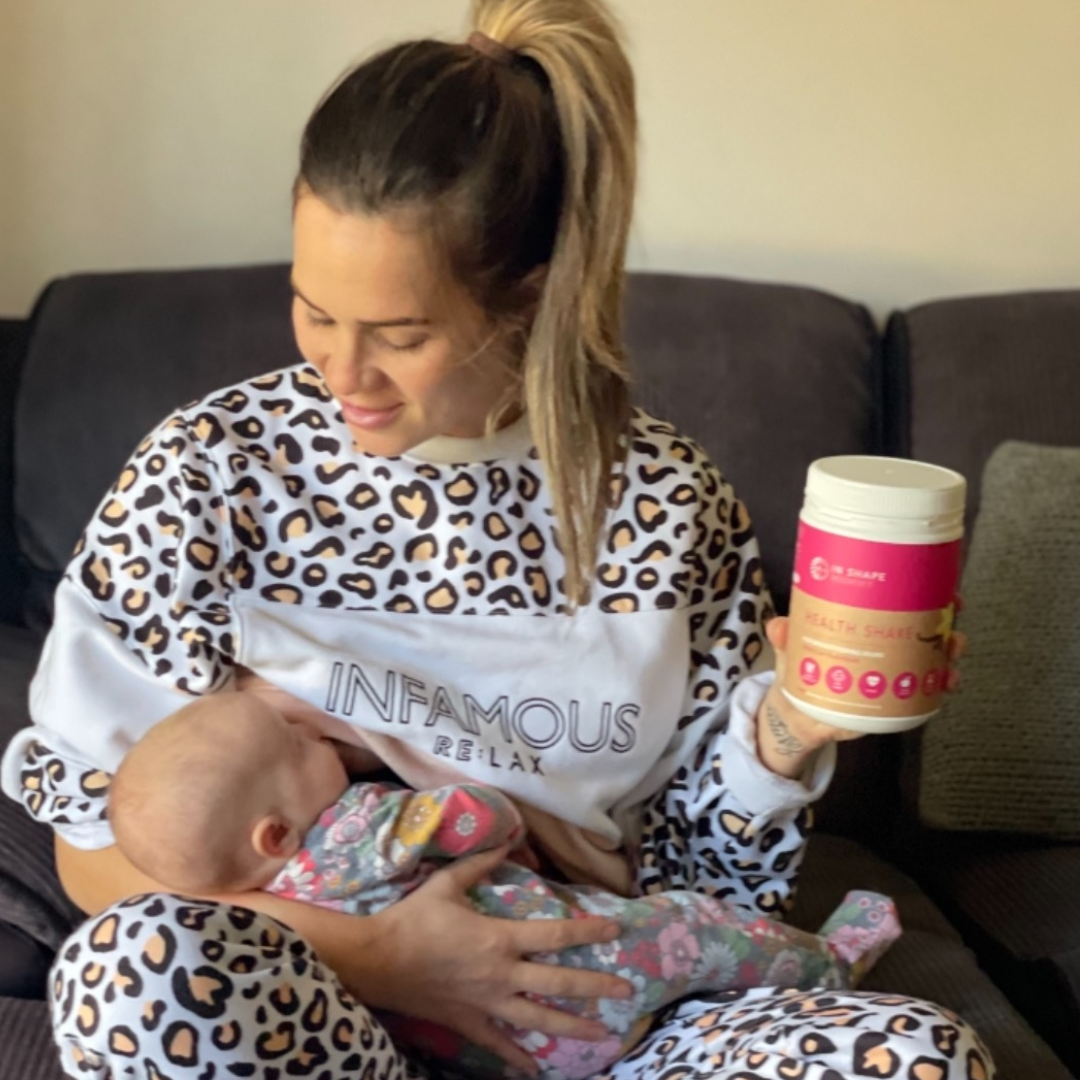 ⭐⭐⭐⭐⭐"The vanilla In Shape Mommy Health Shake with a banana is so delicious for breakfast. My little one has so many allergies, so this shake has been a life saver as it doesn't have any dairy or soy!" Louise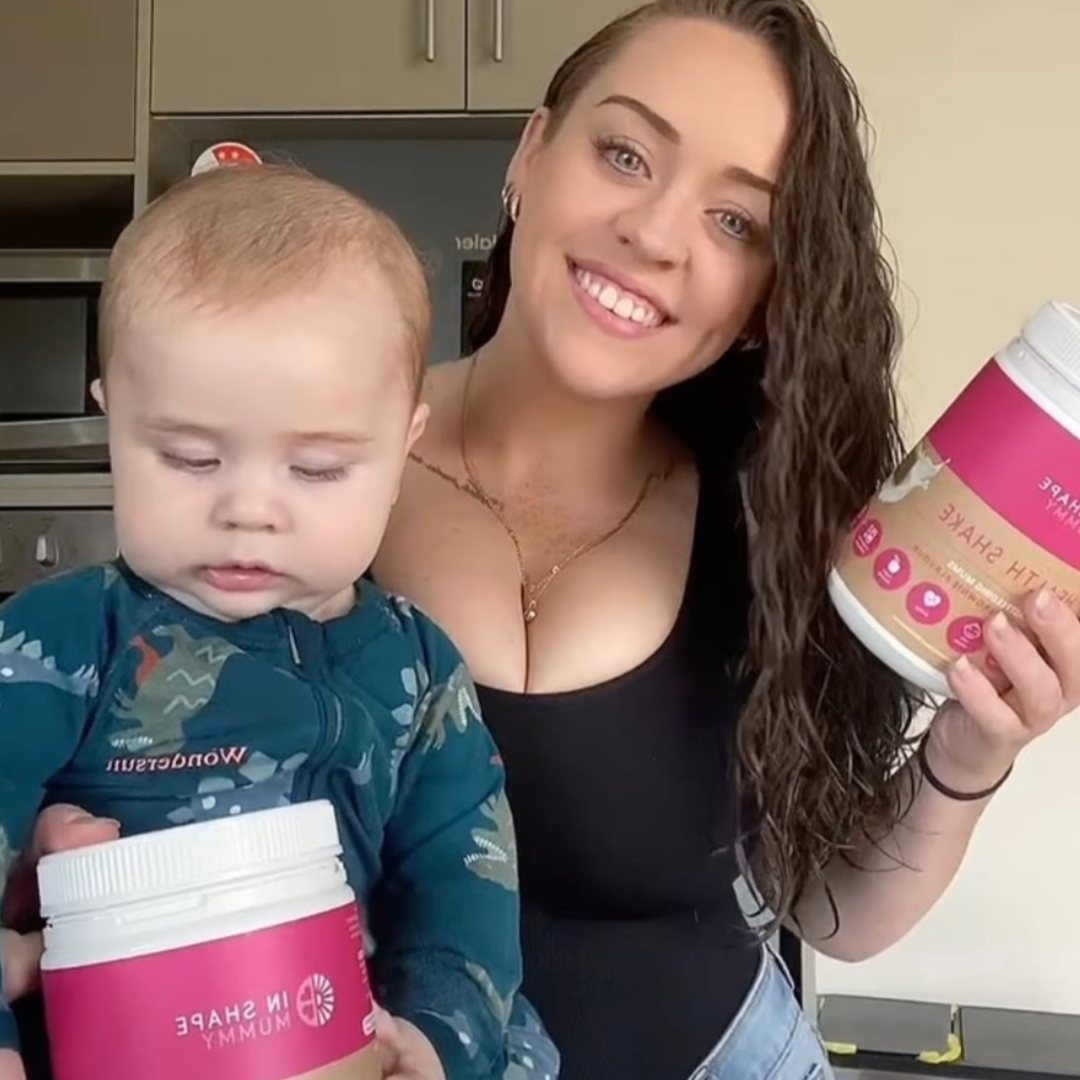 ⭐⭐⭐⭐⭐ "These shakes have increased my energy and my milk supply! It's hard being a mom with multiple kids and a new baby - I'm always running around. If you need that energy boost I highly recommend these amazing shakes!! It has also increased my milk supply with is a great plus ❤️❤️" - Hayley
Quick & Easy for Busy Moms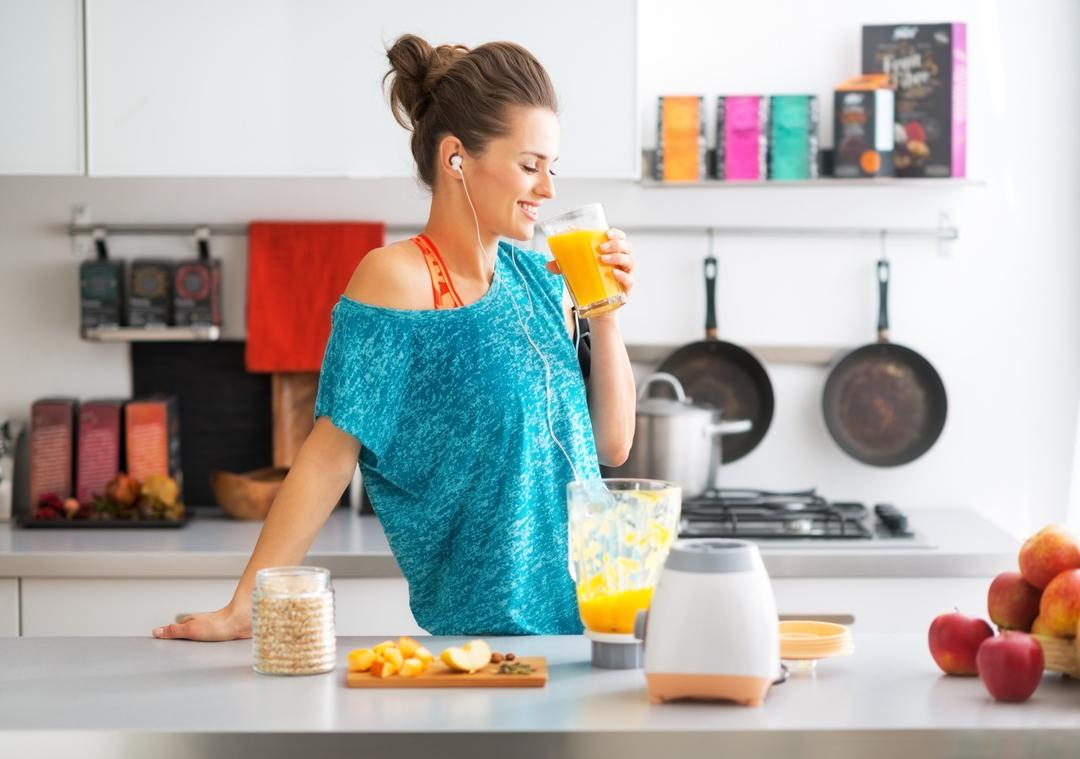 The In Shape Mommy Health Shake contains all the nutrients of a healthy meal but it takes less than 60 seconds to prepare.
LOSE WEIGHT and SAVE TIME with an In Shape Mommy Health Shake.
Get a Healthier Body in less than 1 Minute!
Simply mix 2 tablespoons of our Delicious Vanilla or Chocolate Brownie flavour Powder with milk.
Or, blend with a cup of fruit to create your own favourite flavour in a smoothie.
It's a meal in less than a minute!
See what a Leading Dietitian has to say about In Shape Mommy Shakes
Watch this video to hear Leading Dietitian and Busy Mom of 3 explain the Science behind this Amazing Breakthrough.
So, how does our shake help you
Lose Weight?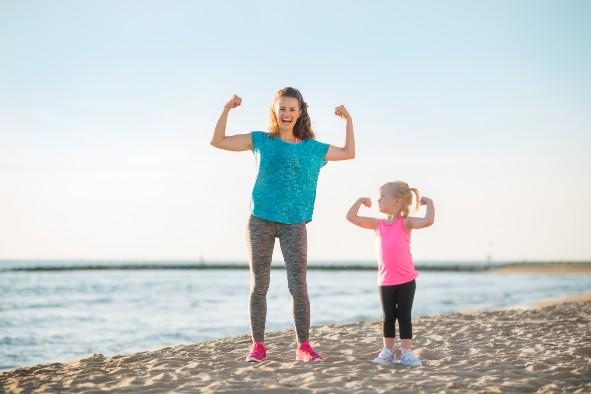 ✓ The In Shape Mommy Health Shake helps us lose weight through a special balance of Organic Pea & Brown Rice Protein, carbs and fat burning fibre which makes us feel full for longer.
✓ Our unique blend of ingredients is custom formulated to curb cravings for sugar and fat.
✓ Together with a potent mix of 25 Vitamins and Minerals, Probiotics, Digestive Enzymes plus Organic Superfoods they make us feel more energy that lasts longer.
✓ That's why we can now lose weight easier than ever before. And that's why we can lose it faster and keep it off.
✓ When you don't get enough nutrients your body sends "hungry messages" to your tummy urging you to eat more food when all you really need is more nutrients. So, our shake will give you the nutrients you need to keep your hunger at bay to lose weight.
✓ Replace unhealthy food with this Delicious Superfood Meal Replacement Shake and you will Lose Weight.
Sure… you've seen Shakes before.
But don't be fooled… They Are Not All Created Equal!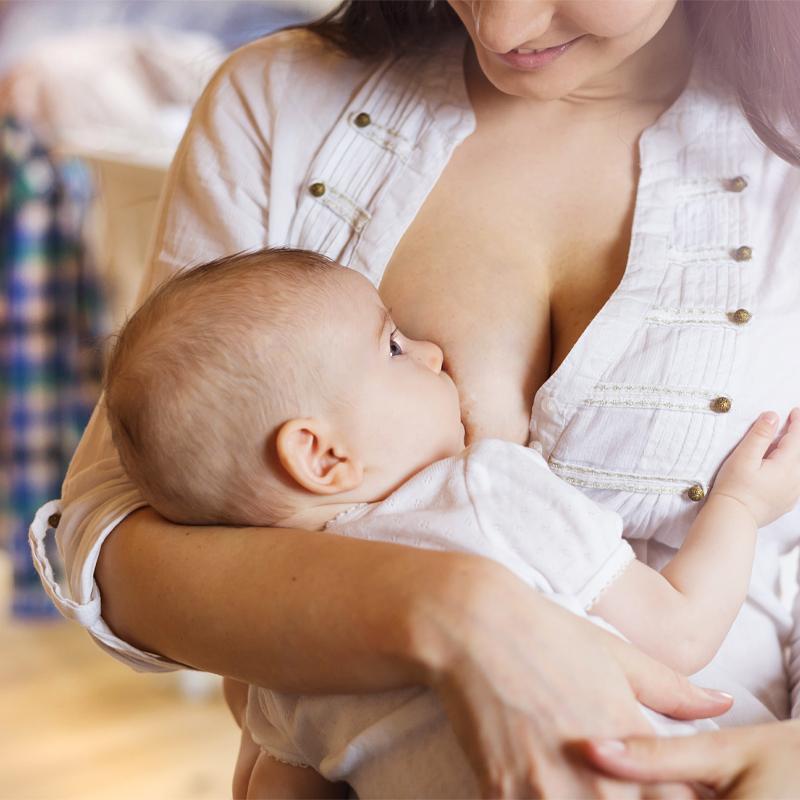 100% Breastfeeding Safe
✓ Many other shakes are loaded with preservatives, accelerants, processed sugar, soy , gluten, dairy, artificial sweeteners, and the list goes on! All of which can make you feel tired and terrible. They are certainly not ideal while you are breastfeeding your beautiful baby! We keep the artificial nasties OUT and we only use healthy ingredients to help you feel great.  
More than just a Protein Shake
✓As well as Protein, our Formulated Meal Replacement Shake contains 25 Vitamins and Minerals, Organic Superfoods, Probiotics, Fibre and Digestive Enzymes to Support Your Health.
The Organic Pea & Brown Rice Protein Difference
✓ Unlike other weight loss shakes that contain whey (dairy) and soy protein, we use an allergen free, high quality organic sprouted brown rice and organic golden pea protein blend. Many moms and bubs have intolerances to dairy and soy which can cause bloating and digestive issues which is why we avoid using dairy and soy.
No Processed Sugar
✓ Many other weight loss shakes contain over 40 grams of processed sugar, which actually slows weight loss. That's equivalent of 10 teaspoons – imagine having that in your coffee, let alone in your meal! In contrast we use less than 1 gram of sugar naturally derived from fruit.
We use only the best for you and your bub because we care about your health.
REAL SUPERFOOD INGREDIENTS

TO NOURISH YOU & YOUR BUB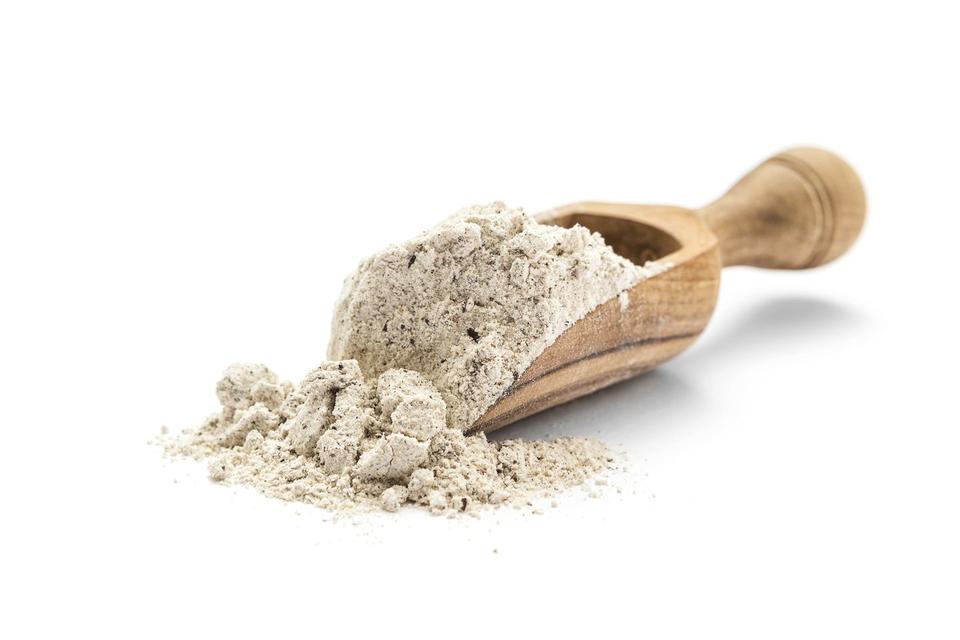 Organic Sprouted Brown Rice & Organic Pea Protein
Protein is the Queen of nutrients when it comes to Fat Loss. Protein is also necessary for tissue building and repair postpartum. Unlike other weight loss shakes that contain whey (dairy) and soy protein, we use an allergen free, high quality organic sprouted brown rice and organic pea protein blend. Many moms and bubs have intolerances to dairy and soy which can cause bloating and digestive issues. That is why we avoid using dairy and soy. Our plant-based protein blend is a complete protein and is superior to any single plant protein source.
25 Vitamins & Minerals
Our shake contains 25 Vitamins and Minerals to help meet your nutritional needs while breastfeeding and support your overall health and well-being.
9 Organic Superfruits
9 nutrient dense superfruits packed full of anti-oxidants: raspberry, strawberry, pomegranate, elderberry, blackcurrant, blueberry, cranberry juice, acai berry and goji berry).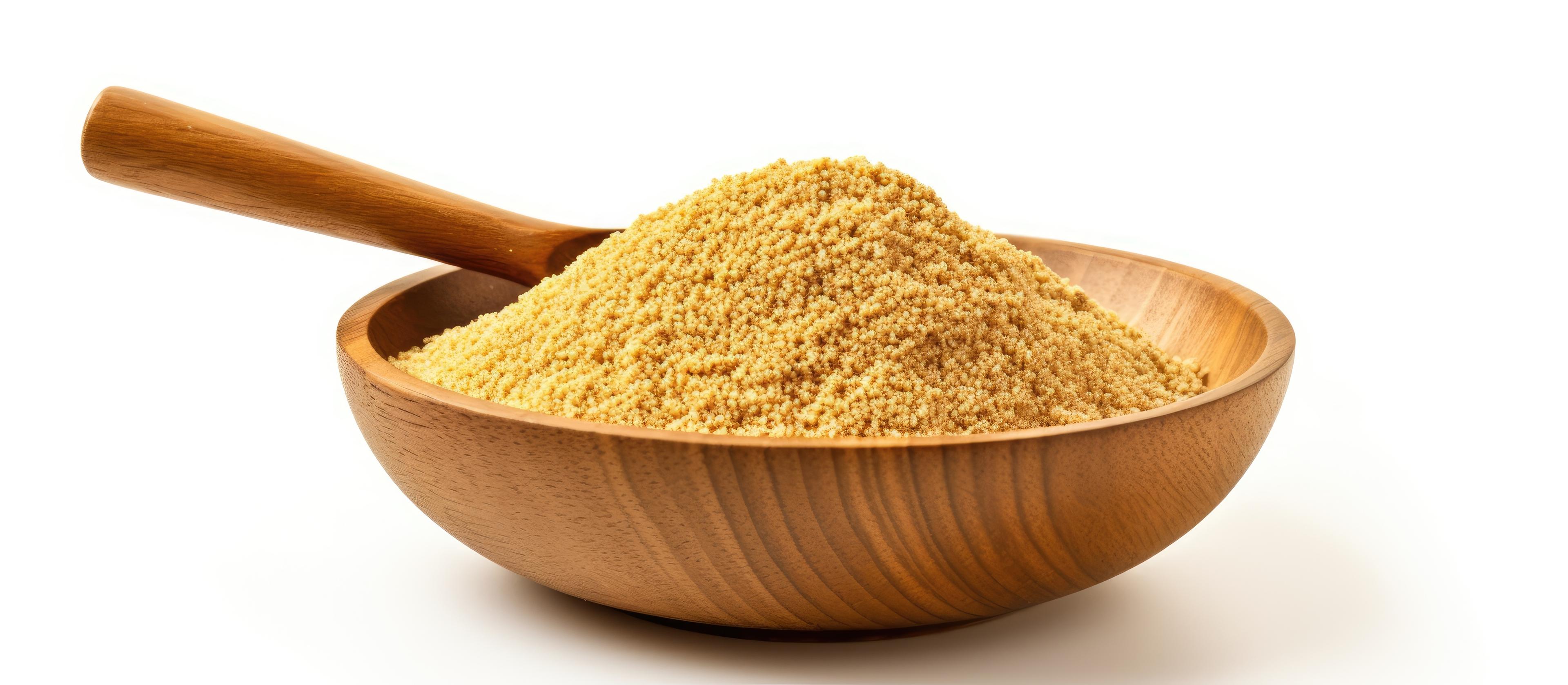 Flaxseed Meal
Flaxseeds contain phytoestrogens, meaning they have estrogenic properties that can help increase breast milk production.
Chia Seed Meal
Chia Seeds are an excellent source of essential fats, protein, calcium, and iron – all of which are essential for breastfeeding mothers. They help control hunger to support weight loss.
Organic Milk Thistle & Fenugreek
Milk Thistle and Fenugreek have been used for centuries by breastfeeding mothers to stimulate and increase the production of breast milk. Fenugreek free option.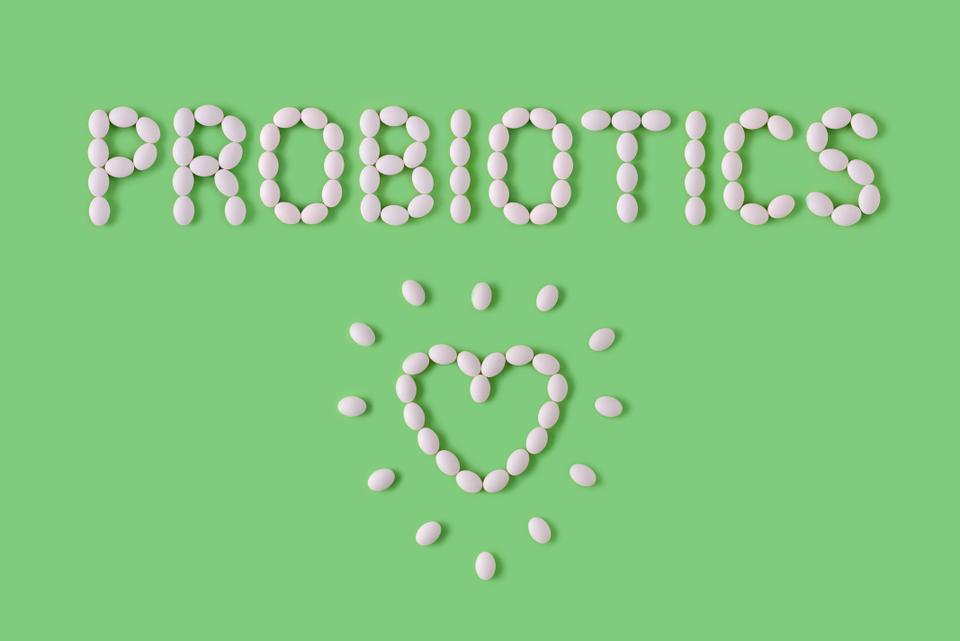 Probiotics
Probiotics can promote your inner gut health, increase the absorption of nutrients, aid digestion and strengthen your immune system which may be weakened post birth. They have even been reported to prevent and reduce mastitis (blocked milk ducts).
Apple Pectin 
This natural source of fibre can support weight loss by making you feel full and preventing overeating.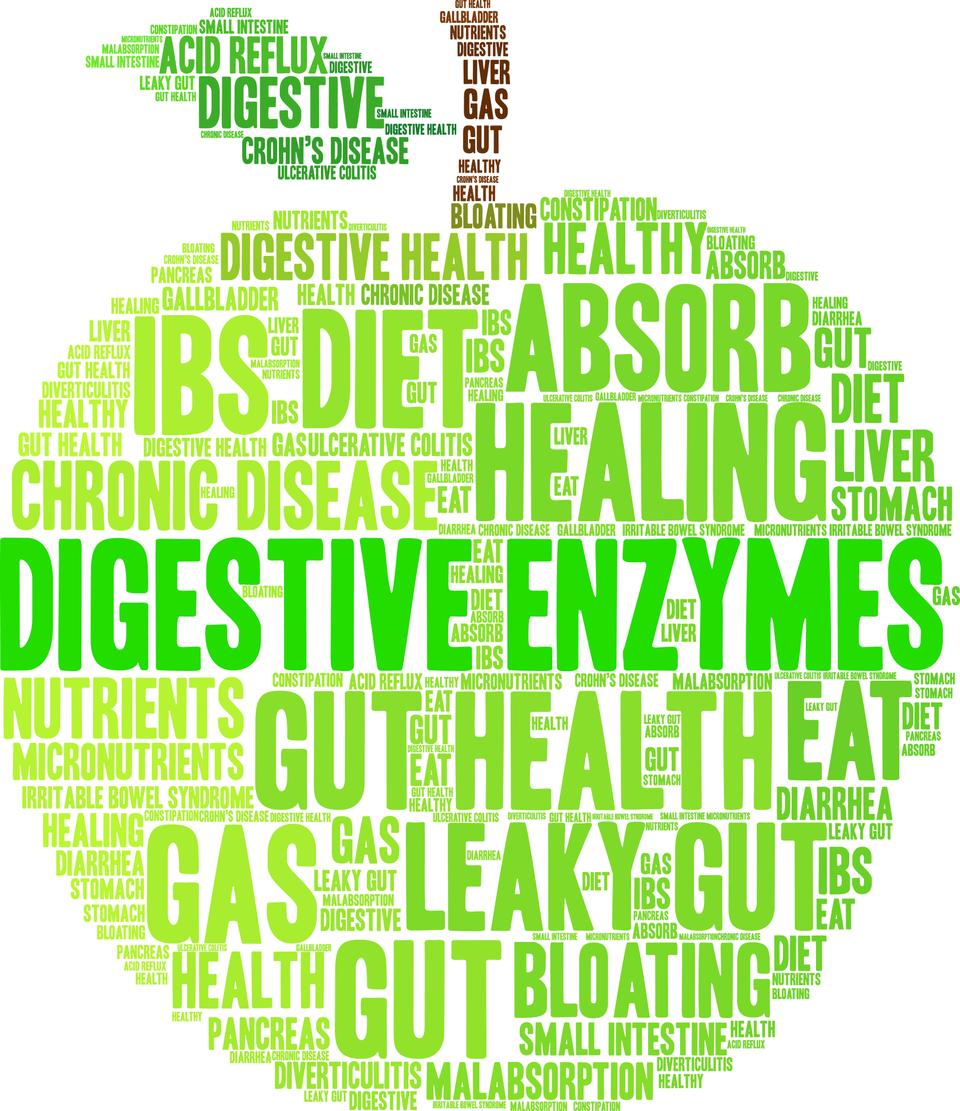 Digestive Enzymes
Our blend of 5 Digestive Enzymes includes lipase, cellulase, lactase, protease and amylase. Digestive enzymes help with nutrient absorption as well as bloating for a flatter tummy.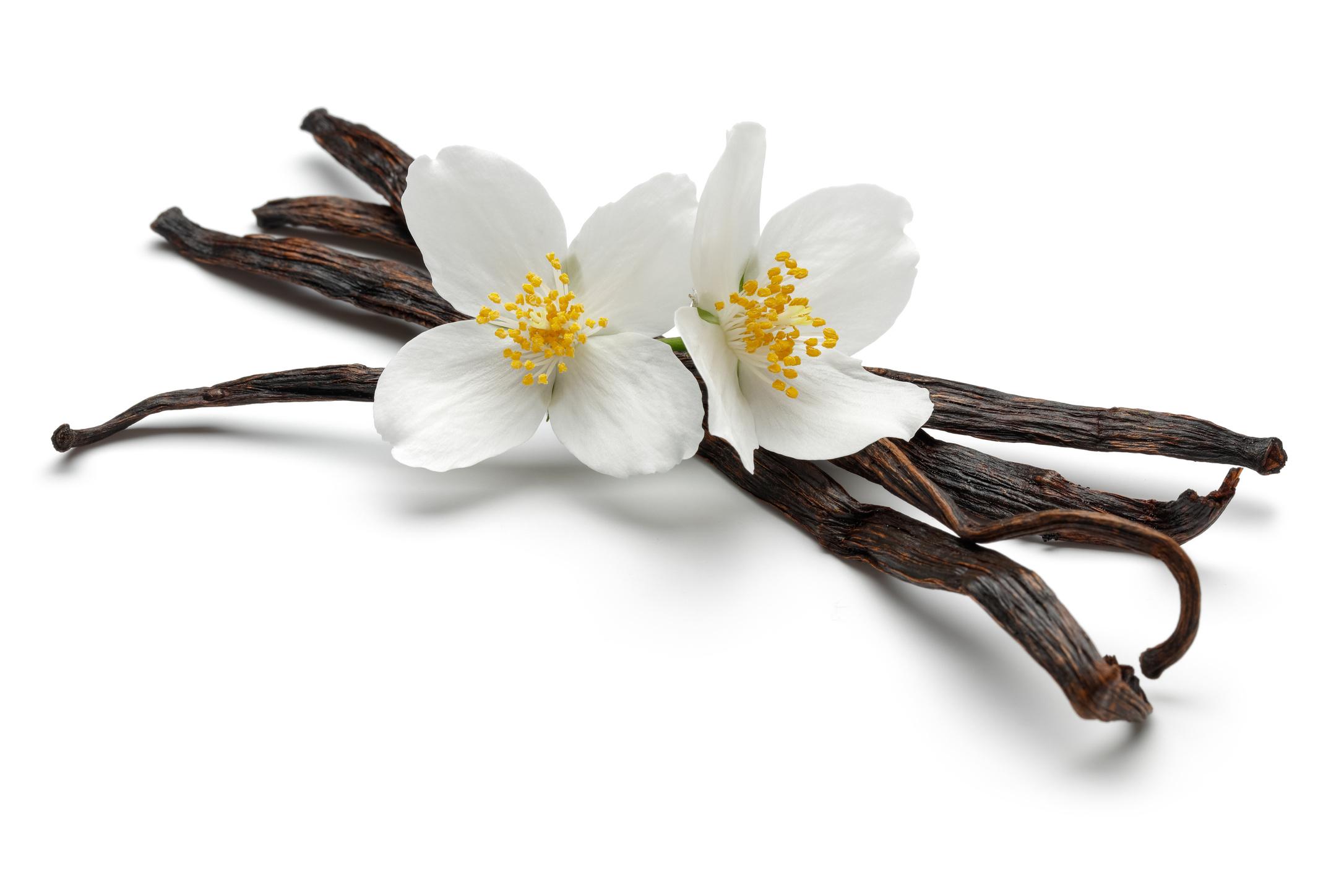 Monk Fruit
Monk Fruit is a sweetener naturally extracted from fruit, which gives a delicious flavour moms love. Monk fruit is a healthier alternative to sugar and artificial sweetners. Our shakes have less than 1 gram of sugar per serve.
Health Experts Love Our Shake Too...
I tend to be wary of a lot of commercial shakes made from whey and soy proteins. Many have highly processed or artificial ingredients with too much sugar. What I like about In Shape Mommy shakes is that they are made with natural ingredients, which are so much better for your energy levels and health.
Joyce - Accredited Nutritional Therapist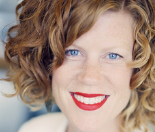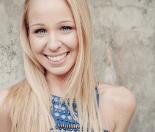 A key feature of these shakes is that they contain Organic Pea Protein. Protein is essential for stabilising sugar levels, boosting energy and most importantly, keeping us full. Organic Pea Protein provides a low allergenic vegan protein option that is more easily digested and generally better tolerated than other forms of protein.
Julie  -Dietitian & Nutritionist, BHlthSc, APD, AN
Shop with us
today

and see the In Shape Mommy difference!
Want to Accelerate Your Results?
Buy 2 Shakes & Get FREE Shipping + Discount!
Commit to your Success!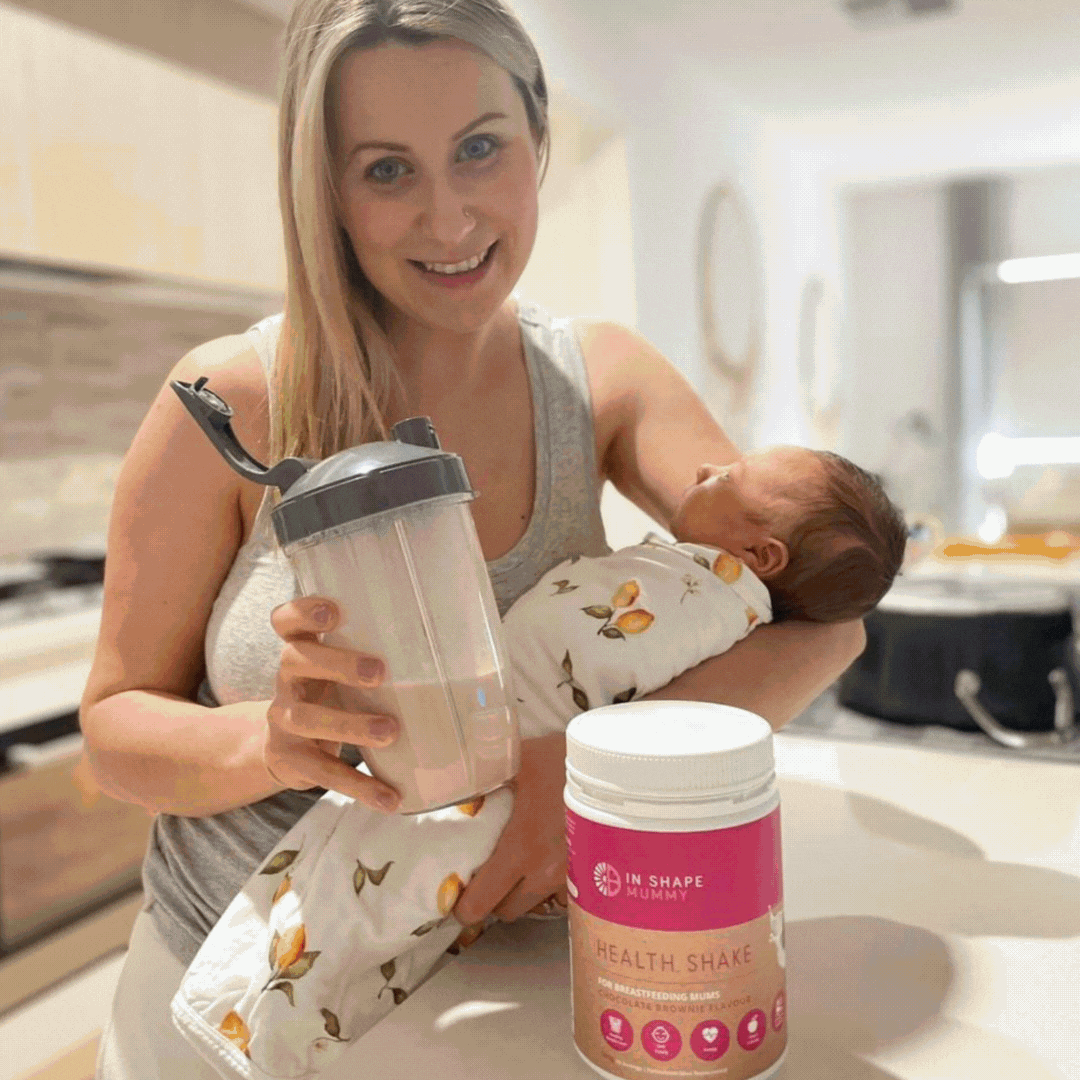 "Why should I order more tubs?"
1. Back up supply
Each tub contains 20 serves. If you're having a shake once a day, 20 days go by fast. Especially when you're enjoying losing weight, feeling more energized and seeing your baby benefiting from your increased milk supply. Stock up now and you'll not have to go a day without it.
I can't tell you how terrible it is to open up the cupboard, get your spoon and glass ready and then open your In Shape Mommy tub to find out there's not enough left…Argh!
2. Have 2 Shakes a Day to Get results Faster
If you enjoy In Shape Mommy Health Shake twice a day, you will lose weight quicker. And, you're going to love the time your shake saves you in not having to cook.
Each tub contains 20 serves, so if you have it twice a day, you're covered for only 10 days. If you have 2 tubs that's 40 serves in total so you'll be covered for 2 shakes a day for 20 days. If you buy 3 tubs that's 60 serves in total so you'll be accelerating your weight loss for a month. Making sure you never run out of your health shake is the fastest way to achieve your goals. Consistency is the key to weight loss success.
3. Take it on the go
Rather than reaching for unhealthy fast food when you don't have time to cook, enjoy a delicious and healthy In Shape Mommy Health Shake. It will leave you feeling much more energised and ready to take on the rest of your day. Plus it will help support your milk supply and give your precious baby the most nutritious milk.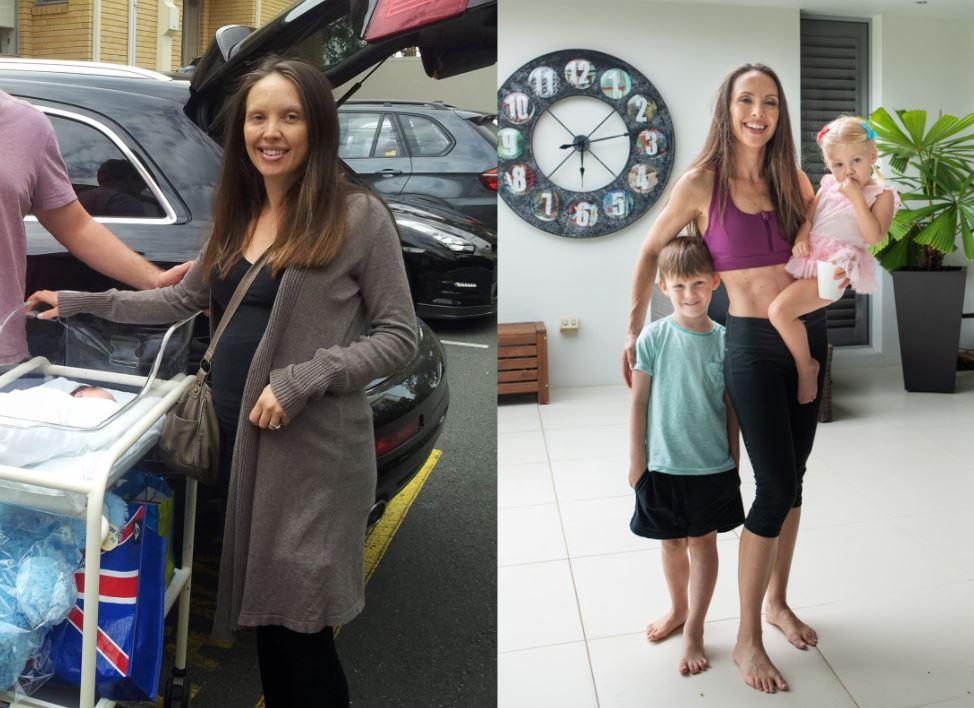 The Mom of 2 Behind This Breakthrough
The In Shape Mommy Health Shake is the brainchild of Australian mom of 2, Lisa Bergsma.
After her first pregnancy Lisa struggled to lose her baby weight and found it so hard to cope with the sleepless nights, the round the clock feeding and the constant demands of motherhood.
She could not find a solution to help her lose her baby weight that was both healthy enough for breastfeeding and easy enough to fit into a busy and sleep deprived new mom's life. So she started the In Shape Mommy company to help other new moms in similar situations.
"I was constantly exhausted from my busy days and sleepless nights. I was a walking zombie with hardly any energy. I knew I needed to be healthy, especially as I was breastfeeding, but I just didn't have the time or energy."
So Lisa assembled a team of some of Australia's leading dietitians and nutritionists, who are also moms. Together they developed a healthy superfood shake that is packed full of nutrients to give moms the nutritional boost they need while helping them to lose weight in a healthy way. 
"I breastfed both my son and daughter until they were 2 years old, so spent a total of 4 years breastfeeding. I attribute not only my weight loss, but my breastfeeding success and my sanity to our In Shape Mommy Health Shakes."
The In Shape Mommy Health Shake was so popular in Australia that is now sold all over the world.
Frequently Asked Questions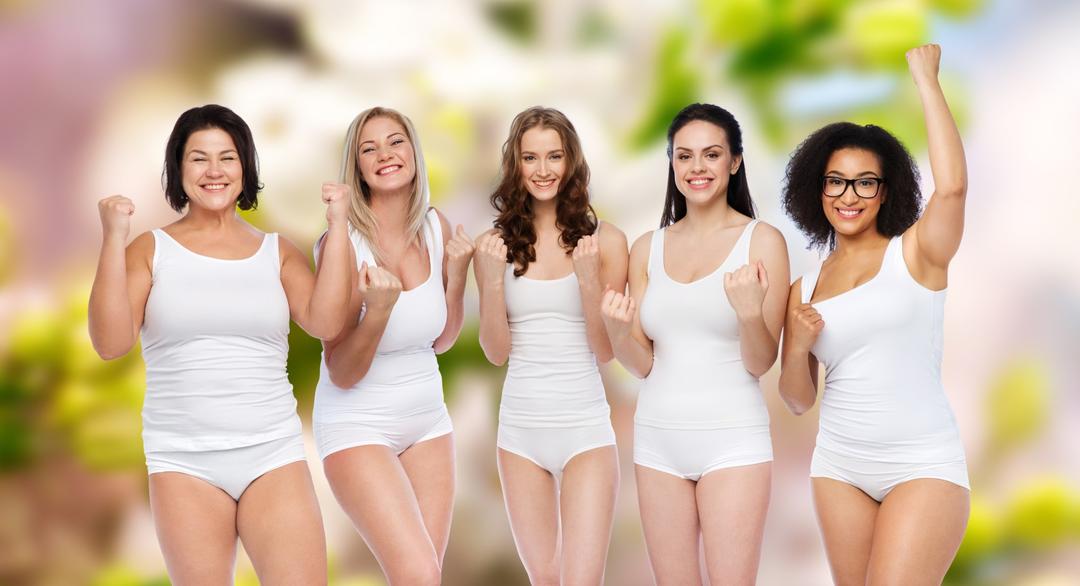 Join us today and
let's do this together!
You can keep doing what you've been doing, but you'll keep getting the same results you've been getting. 
Or you can click on the "Buy Now" button below and join our growing community of thousands of moms getting in shape.
Kick-Start Weight Loss NOW!